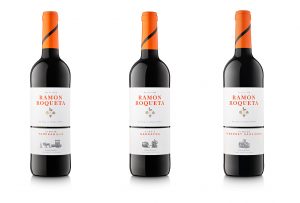 You don't have to spend too much money to enjoy a good glass of wine. In supermarkets you can find a lot of good wines!
The wine guide -"Los Mejores Vinos del Súper" "The Best Wines in Supermarkets" (Anaconda Editions) – was published recently by the author Joan C. Martín who is an oenologist and a writer. In his guide, he presents 120 great wines which he considers to be the best value for money.
Three wines from the Ramon Roqueta Winery were included in this guide: Ramon Roqueta Tempranillo, Ramon Roqueta Garnatxa Negra and Ramon Roqueta Cabernet Sauvignon.