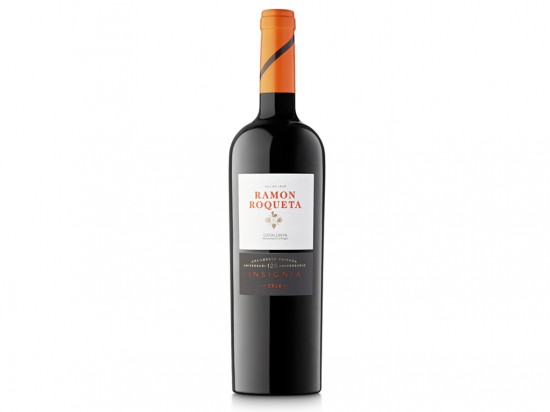 To celebrate Ramon Roqueta's 120th anniversary, the winery launched Insignia Col·lecció Privada 120 Aniversari, a new wine which was born to be the winery's icon.   Ramon Roqueta Torrentó founded the winery in 1898. He was a dynamic entrepreneur who came from a family which had been closely linked to viticulture since the 12th century.
Ramon Roqueta Insignia is a tribute to its founder's legacy which has been kept alive by his descendants.
This red wine reflects the experience of five generations who have dedicated their lives to wine. It is a blend of Grenache, Carignan and Sumoll.
This wine was presented to the public for the first time at the food fair Alimentaria 2018 (Barcelona, ​​ 16 to 19 April). A tasting session to launch the wine was held with influencers, and under the guidance of Ms. Queralt Orriols, an oenologist at the winery.
Link to press release: http://www.roquetaorigen.com/rroqueta/NPRamonRoquetaInsignia120_es.pdf