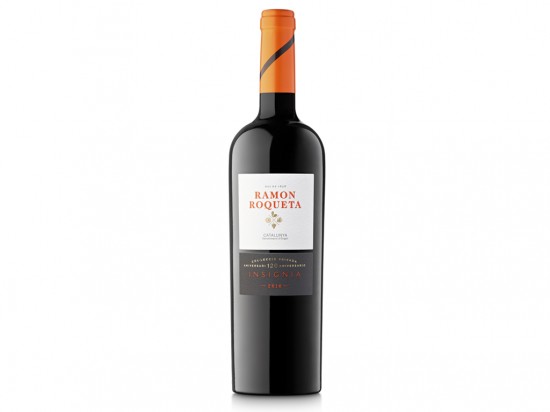 To commemorate its 120th anniversary, Ramon Roqueta launched Insignia Col·lecció Privada 120 Anniversari  -a new wine which will establish itself as the winery's emblematic wine.  l'Insignia Col·lecció Privada 120 was presented last April during the Alimentaria Fair in Barcelona to celebrate a winery that  was founded in 1898 by Ramon Roqueta Torrentó, a dynamic entrepreneur from a family closely linked to viticulture since the 12th century.
Ramon Roqueta Insignia is a tribute to the legacy that its founder Ramon Roqueta  initiated, one that his descendants have kept alive. The experience of five generations dedicated to winemaking is reflected in this red wine, which is a blend of Grenache, Carignan (Samsó)and Sumoll.
In recent weeks, a number of specialist and general media publications have featured Insignia. These include:  Cupatges.cat, Vadevi.cat, Vinetur.com, Alimarket or Time Out, have echoed.
Link to Cupatges.cat: https://bit.ly/2N1pDhC